Business Employee Setup
Business Employee has access to  reporting and operating functionality but may not change the Business Setup. This article will teach you how to create and assign Business Employee Accounts.
Enter Employee Setup Screen

 Click Add Button to Enter Employee Add Screen


3. Fill in basic required information.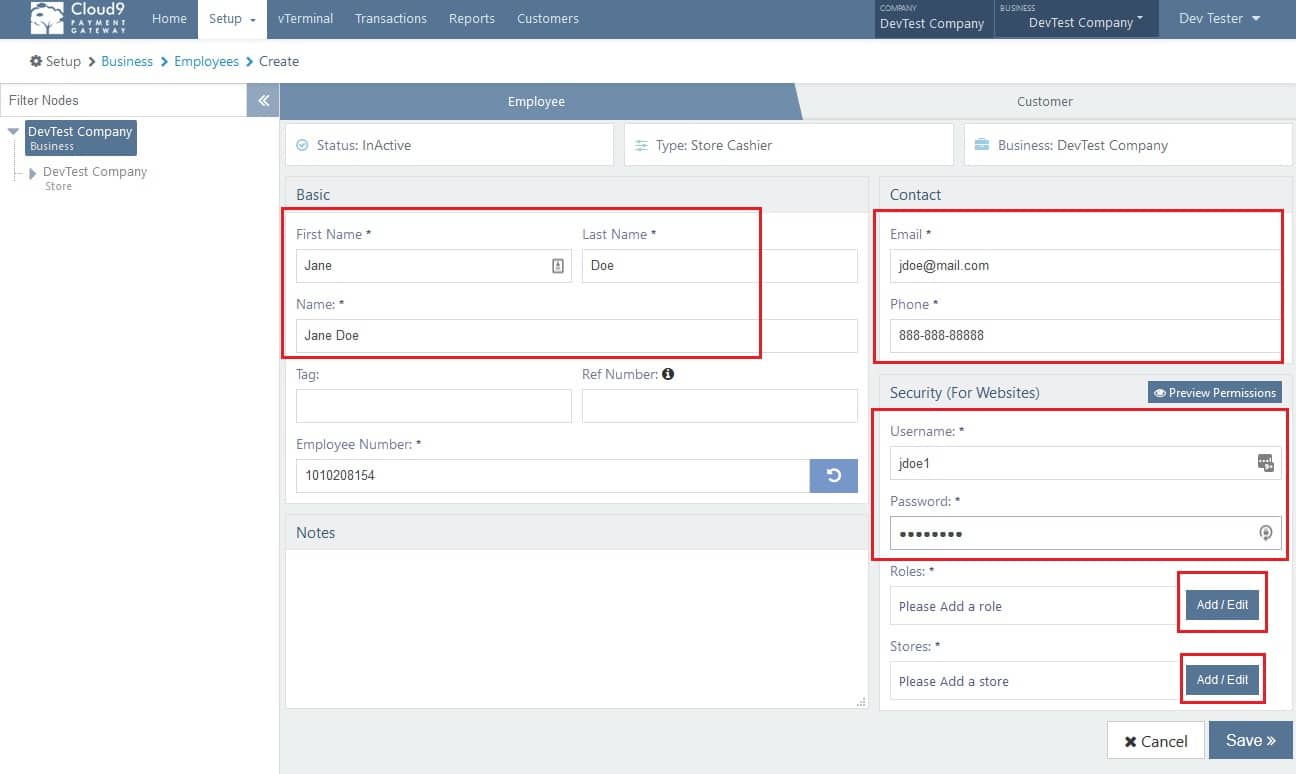 4. Click Add/Edit Button in the Roles Box and Select the Role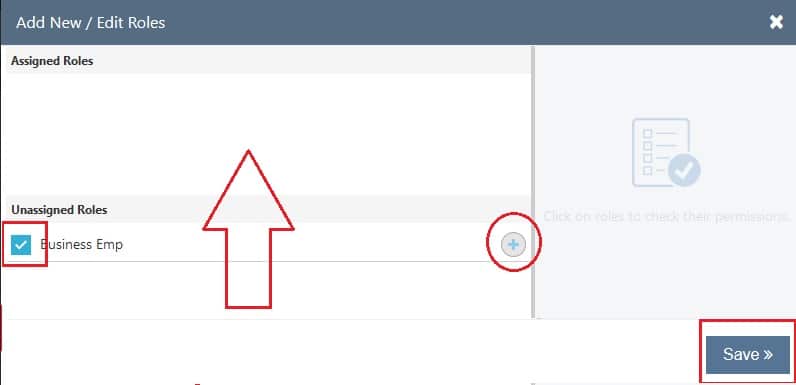 5. Click Add/Edit Button in the Stores Box and Select the Stores this Employee will be able to access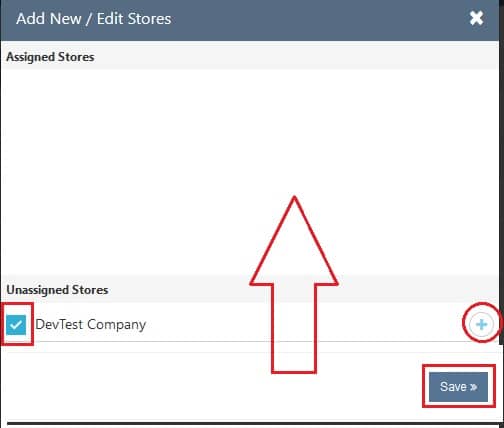 6. Validate and all is selected properly and you have at least on store and role assigned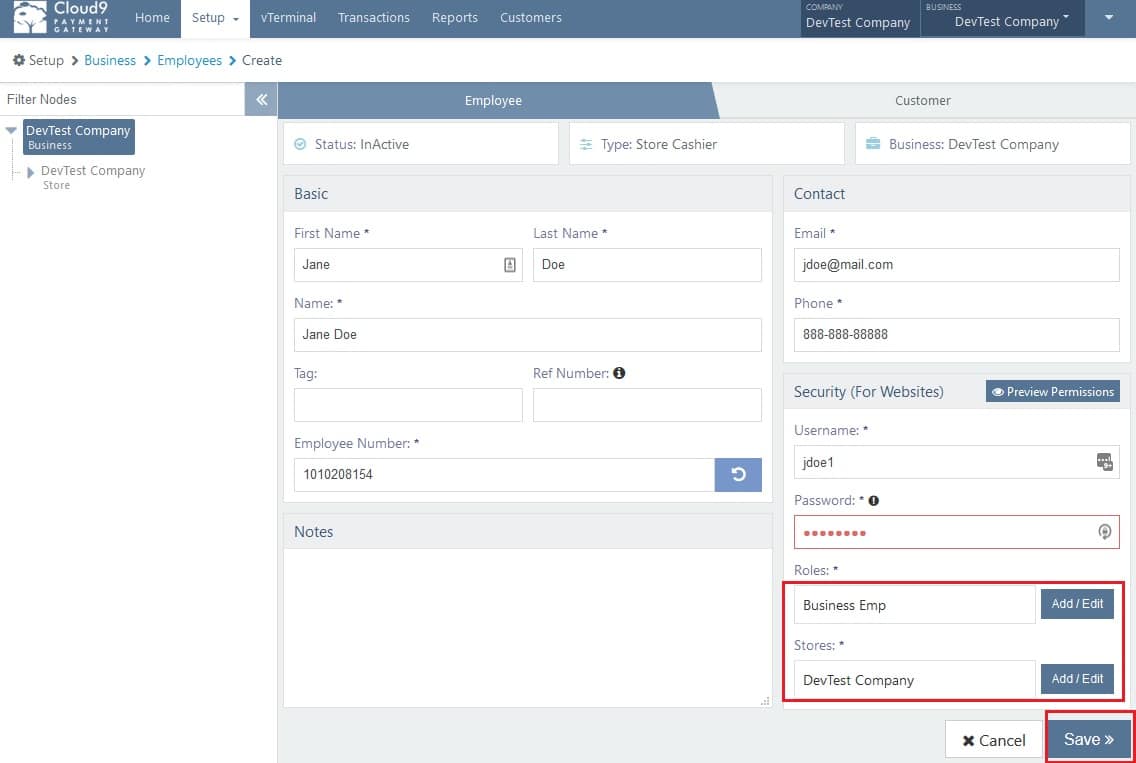 Conratulations! You have created your first Business Employee!