Import Setup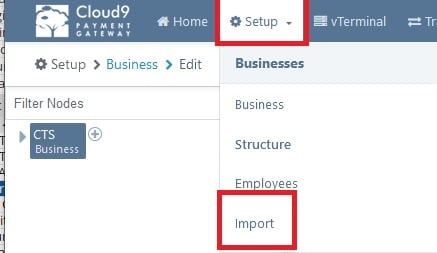 For large setups, it might be more convenient to use a CSV file import.
To Import a CSV Setup, Click on Setup and then Import
The format of CSV is PROCESSOR SPECIFIC
Format
The first line of the file are the headings (see below).  Enter data, one line per merchant account.
HPS
Serial Number,Business,Chain,Region,Property,Store,Device ID,Password,UserName,License ID,Site ID,TID #,Terminal #,Master MID,Device Number,Number,Column1