Store And Forward Offline Payment Processing
Store & Forward Overview
Store & Forward (Rush Mode) functionality is a function of Payment Device Controller. Store & Forward Mode is an optional transparent offline mode that allows the Point of Sale to continue taking credit cards without delays during connectivity failures. After a set number of unsuccessful connections, rush mode is initiated and the credit card transactions are recorded offline for later processing. A countdown timer is initiated to keep the transactions from retrying the connection for some time to speed up the processing and avoid the timeout delays. At the expiration of the timer, the connection is retried and rush mode is exited if connection is successful. Store & Forward mode is optional and has to be enabled and configured to become active.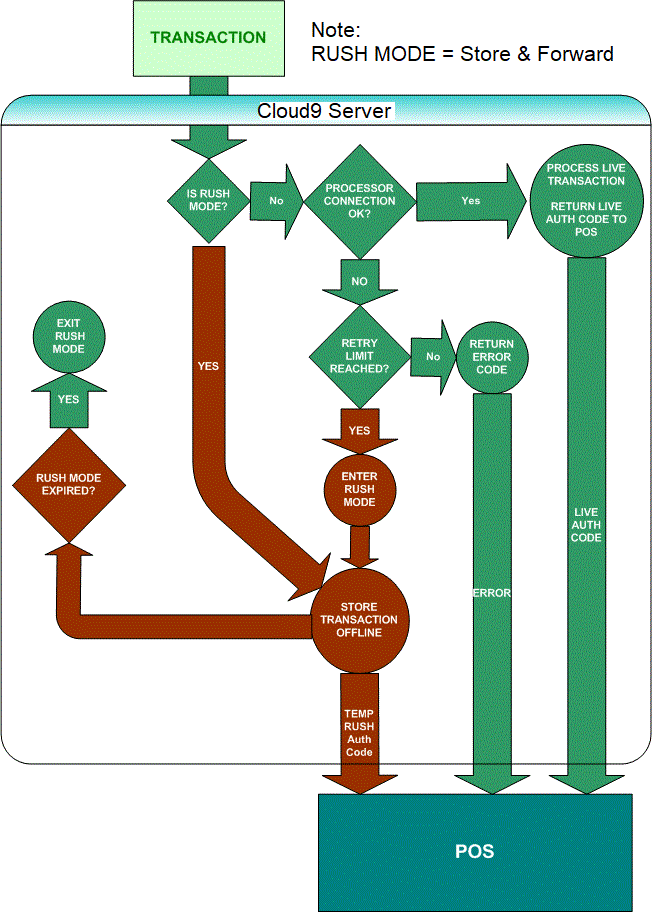 Experience the industry best Loss Prevention with  advanced enterprise level features and real-time metrics.
Level 2 & Level 3
Tip, Adjust, Verify, Partial Auth
Terminal Capture
Tokenization
Encryption
Hierarchical Control 
Advanced Filtering 
Human Centric
Next Gen Front End
Popular CreditLine UX 
Multi-Business Service 
Chain/Franchise
Multi-Region
Exhaustive Data Visibility
Store & Forward Setup
To enable
Store & Forward
, open the Payment Device Controller and select
Settings -> Store & Forward Configuration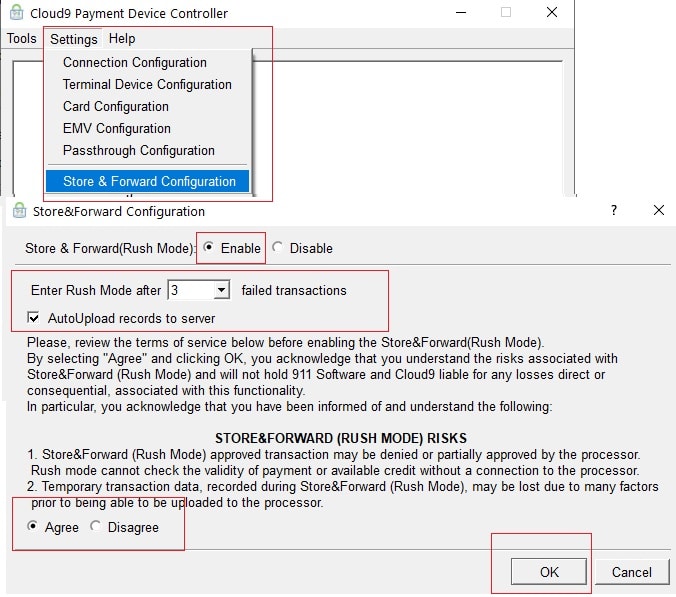 We suggest accepting defaults until you are more familiar with the operation of this feature.
To open the Store & Forward screen,  open the Payment Device Controller and select Tools->Store & Forward
There are two major types of transactions:
Not Forwarded Transactions. These are transactions that are being stored until the internet connection is back up. "Out of Days" are transactions beyond the x day limit.
Forwarded. These are transactions that have been transmitted to the processor.